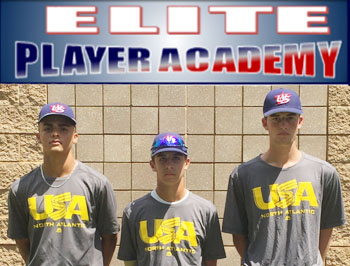 Elite Player Academy
Introducing our Elite Player Academy which as teamed up with Top Velocity to bring you Americans Best Velocity Program. This program is designed for Pitchers, Catchers and all Fielders. Elite Academy will deliver to the players the benefits of velocity, proper mechanics and how to achieve their goals and dreams of becoming an elite player. 
"The program will challenge you mentally and physically and teach you what it takes to be a ELITE Player." 
Academy Players Receive
20 weeks of training - clear understanding of the commitment and dedication it takes to be an elite player 
Pitchers: 60 hours of Elite Pitching Training, 40 hours of Olympic-Style
Catchers: 60 hours of Elite Catching Training, 40 hours of Olympic-Style
Infielders/Outfielders: 60 hours of Elite Fielding Training, 40 hours of Olympic-Style 
Strength and Conditioning, Injury Prevention Training, Visual Training
Full understanding and implementation of important components in throwing delivery and weight training
Full orientation of all training drills, exercises and throws used to increase performance on and off the field 
Anthropometric Data - mobility parameters (flexibility in the human body)
Performance Data - Tests: throwing, speed and agility, strength and power
Biomechanical Data - Tests the stride phase, separation and throwing
Biomechanical Analysis - Injury red flag alerts in the delivery and performance potential
Systematic calendar: allows you to follow an Olympic-style strength and conditioning program and anaerobic conditioning program
Motus Arm Analyzer: calculates arm stress, throwing workload, tracks arm speed, bullpens and long toss
2018 Full Elite Player Academy Schedule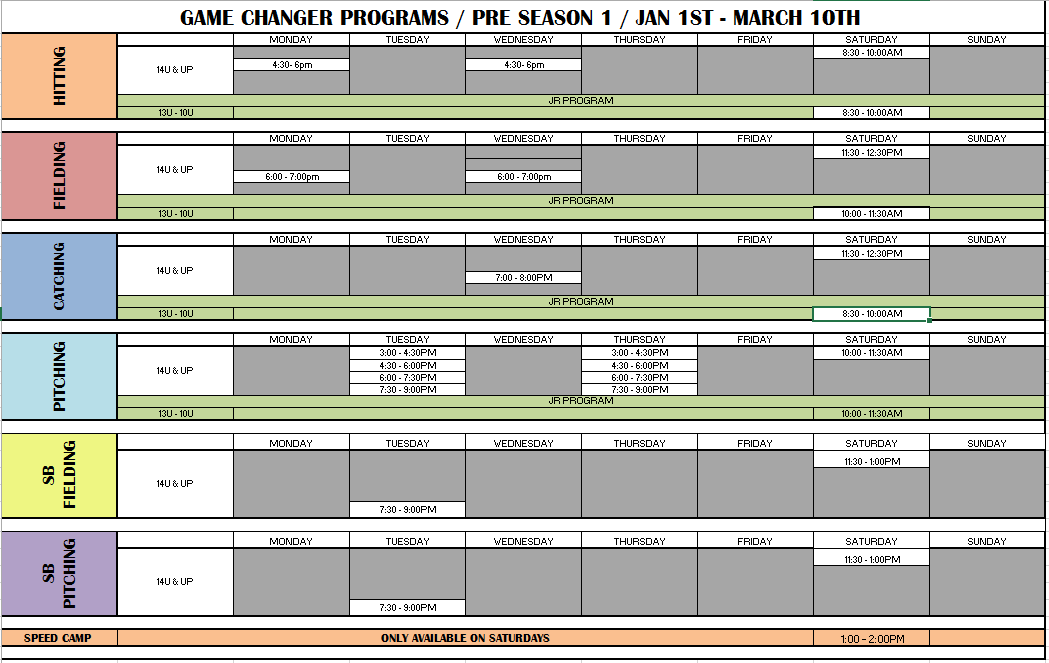 Contact Cadets for more information or to sign up. 
845.896.3340